Rural Durham
You would be forgiven for thinking that Durham is full of steep hills and the only cycling is to and from lectures along narrow roads & cobbles streets, but actually County Durham is full of scenic countryside and there are a lot of off-road areas suitable for all abilities on former railway lines. The start of my favourite track is only one mile from the Science Site and Neville's Cross. You will soon see a different rural side of Durham rather than the City.
Cycling past all the farms, the scenery is totally different and certainly worth the effort. There are some small steep hills, but the views are breathtaking, just make sure you know how the gears on your bike work otherwise your legs will ache (not ideal for lectures!). It's important to be careful, only stick to the marked paths because there are some steep drops and hidden ditches. Walkers and horses often use these trails and some corners are blind so you need to be aware of others.
Mountain biking is a good source of endorphins, something which I'm in short supply of studying a lot of the time. I find that the change of scenery helps you to escape the 'Durham Bubble'. I live in rural Durham and the whole vibe of the place is different from the City; you need to get out of Durham City and not just to Newcastle. I don't know of many students who explore the rural area, which is a shame as it's beautiful and so close.
To get to the cycle paths from Neville's Cross, head down Lowes Barnes Bank (next to the Duke of Wellington pub) and then onto Broom Lane. Cycle up Broom Lane then turn into Broompark Picnic Area. The trails are marked out. Here are links to the individual maps. You should look at the maps starting at Broompark, my favourite one goes to Crook, an 8.5 mile route from the picnic site to Crook, running past Ushaw Moor, Deerness View, and Stanley Crook. It forms part of the Walney to Wear (W2W) long-distance cycling route.
The Deerness Valley Railway
The Deerness Valley Railway was opened in 1858 and carried coal for nearly a hundred years. Branch lines from Broompark, New Brancepeth, Ushaw Moor, Esh, Stanley Crook, Hedleyhope and Cornsay made it a main artery of the coalfield. It closed in 1964 for freight. This line carried passengers between 1878 and 1951. The path passes alongside a number of former mining villages but there are few signs of their industrial heritage as most of the landscape has since been restored. For more information on this route visit, 'This is Durham'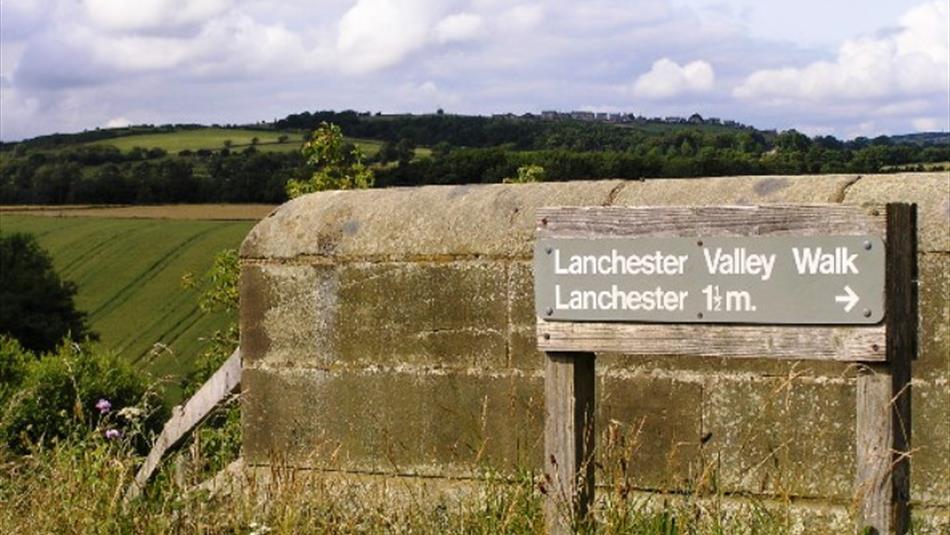 The Lanchester Valley Railway Path
The Lanchester Valley Railway Path
is another route on the extensive network of Railway Paths. The Lanchester Valley railway opened in 1862 and was built to carry iron ore to Consett steelworks and coal from Langley Park; it closed in 1965. Travel along the line and spot the old station houses and platforms at various points throughout your journey.
These routes and others from Broompark Picnic Area are suitable for walkers, cyclists, horse-riders and wheelchair users. Please follow the Railway Paths Visitor Charter so everyone can enjoy this route together.
Whatever type of cycling you are into the cycling club, part of Team Durham has plenty to offer for all abilities, check out their webpage here.
Read more blogs about exploring Durham and the surrounding area here.